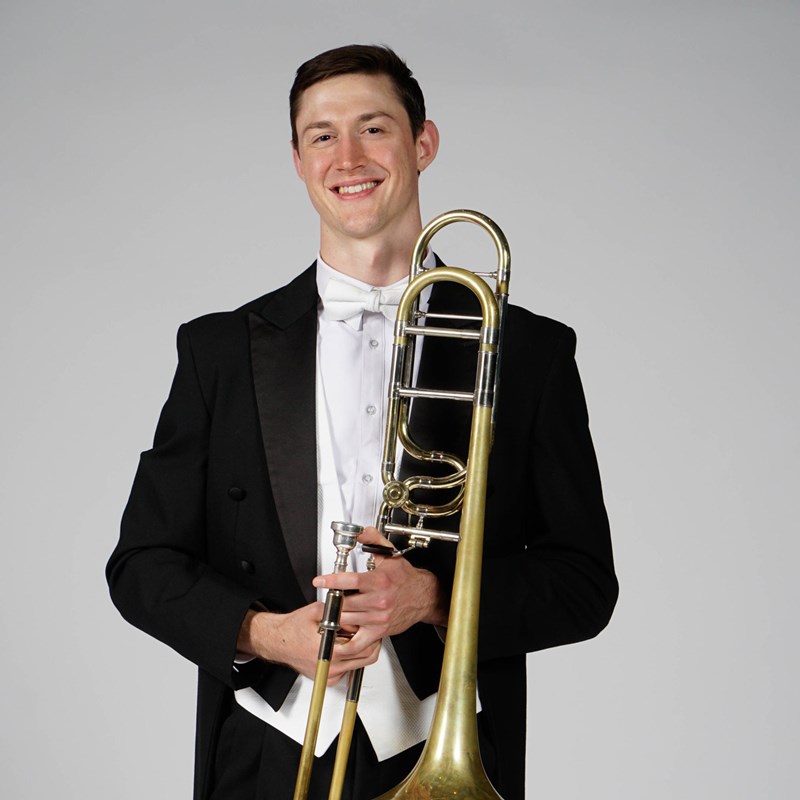 Principal Trombone
Joseph Dubas
Mr. and Mrs. John Kleinheinz Chair
Joseph Dubas joined the Fort Worth Symphony Orchestra as Principal Trombone in 2019. Prior to his appointment in the FWSO, he held positions in the Richmond Symphony and Sarasota Orchestra. He has also performed with the Florida Orchestra, Naples Philharmonic, Chicago Sinfonietta, and the Chicago Symphony Orchestra. Joseph Studied at Northwestern University where he was a student of Michael Mulcahy, Timothy Higgins, Randall Hawes, R. Douglas Wright and Christopher Davis. While in Chicago, Joseph was a member of the Civic Orchestra of Chicago, and served as a Civic Fellow, engaging in creative outreach programming and project design as well as chamber and solo recitals.
Joseph has been a fellow at the Pacific Music Festival and the Music Academy of West, where he was a finalist in the 2018 Concerto Competition. in 2017, he won the International Trombone Association Lewis Van Haney Prize.
Joseph grew up in Falls Church, VA. In high school, he studied with Barry Hearn, who remains an important influence and mentor.
Outside of the trombone, Joseph loves sports and the outdoors. He likes Tennis, Ultimate Frisbee, Soccer, Yoga, and Hiking.