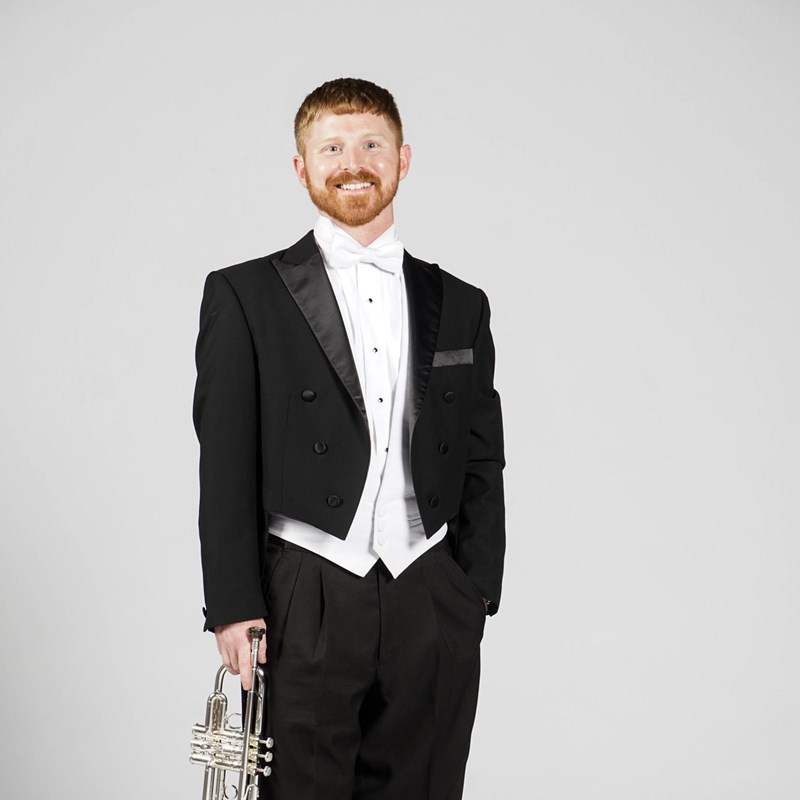 Assistant Principal Trumpet
Cody McClarty
Cody McClarty was appointed to the Assistant Principal Trumpet position of the Fort Worth Symphony Orchestra in May 2018.  Prior to this, he served two years as Principal Trumpet for the Las Colinas Symphony Orchestra, Garland Symphony Orchestra, and the Arlington Symphony Orchestra. Mr. McClarty has also performed with the Dallas Symphony Orchestra, Detroit Symphony Orchestra, Dallas Chamber Symphony, San Antonio Symphony, Santa Fe Symphony, Tulsa Symphony, and the Breckenridge Music Festival. In the summer of 2014, he was a member of the National Repertory Orchestra. McClarty joined the Music in the Mountains festival orchestra in the summer of 2019, in Durango, Colorado. He has also been offered positions with the Air Force Academy Band, and the Navy Band, as well as a one-year position with the Dallas Symphony Orchestra. 
Mr. McClarty is a native of Fort Worth, Texas, and began trumpet studies under his older brother, James McClarty. Cody earned his BM in Trumpet Performance from Southern Methodist University, under the tutelage of Tom Booth. While at SMU, he also studied with Ryan Anthony and Kevin Finamore. Other notable teachers include Tom Cupples and Wiff Rudd.
Cody is a Shires Trumpet Artist.